BVG + SIXT SHARE – UNITED IN JELBI
BVG and SIXT share are our dream team for Berlin. And we want to share this love with you.
SIXT share offers you flexible car sharing. Simply book a vehicle and drive off. The return is flexible within the business area.
Celebrate our dream couple and drive with us throughout Berlin!
Download the Jelbi app now and start your adventure.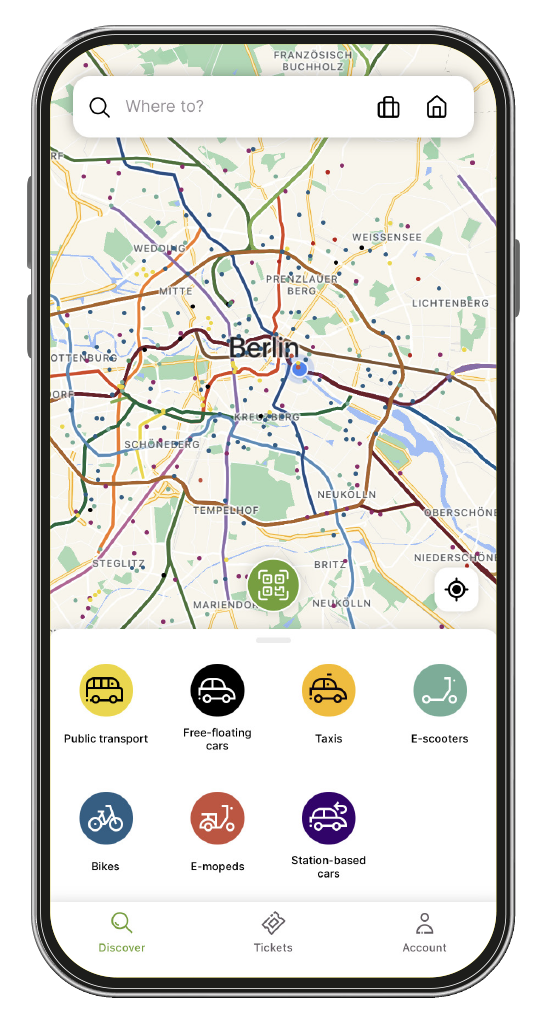 One app that meets all your mobility needs.
Forget the hassle of switching back and forth between different public transport, car, scooter and bike sharing apps – you only need one to get around in Berlin: Jelbi. Jelbi is the mobility app that perfectly matches your mobility needs. Search for the best route, book rides, and of course, pay for bus, train, bike, scooter, car and taxi. All in one.