HOW TO GET YOUR DEUTSCHLANDTICKET IN THE JELBI APP.
You can conveniently display your Deutschland Ticket as a smartphone ticket in the Jelbi app. Find out how in a few easy steps.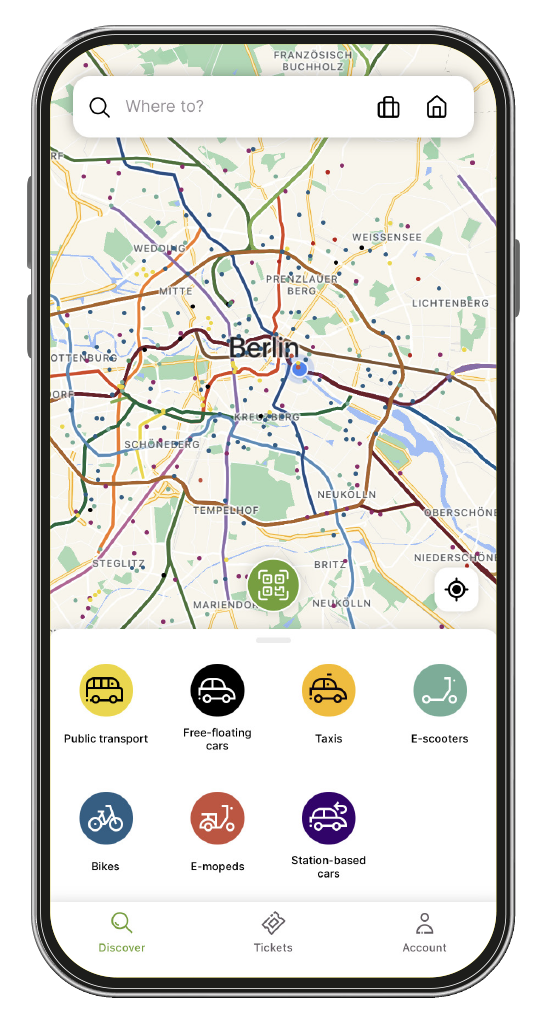 Step 1: Download Jelbi
Download the Jelbi app from the App Store or Google Play Store. If you are already using Jelbi, please update to the latest available version.
Click on the "Tickets" tab.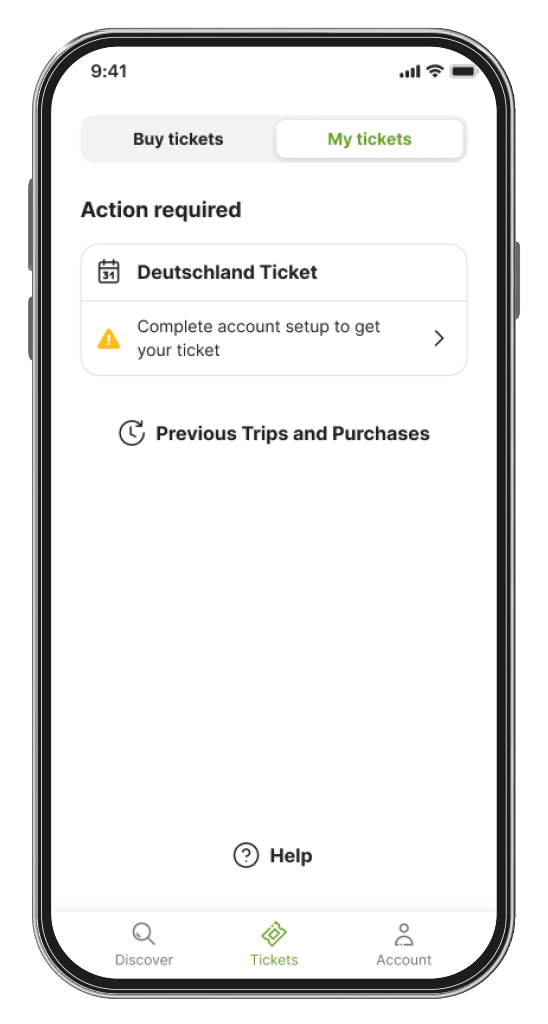 Step 2: Complete your account (for new users)
If you are new to Jelbi or have not purchased tickets in Jelbi before, please follow the steps shown under "My tickets" on the "Tickets" tab.
Have you bought VBB tickets in the past using the same account in Jelbi? Then you don't need to do anything else and your ticket will be available in the app shortly.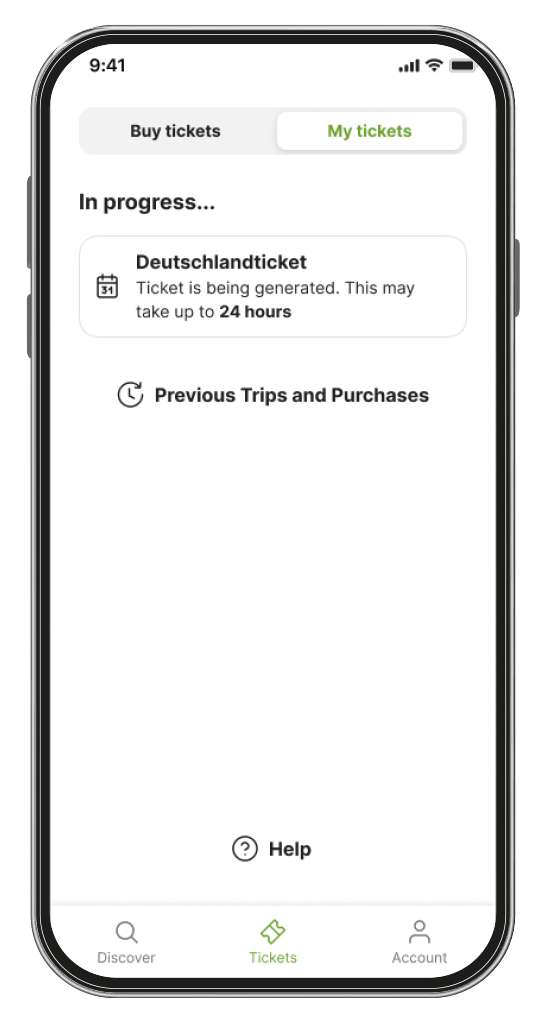 Step 3: Generating your ticket
In the next step, we will retrieve your ticket. This may take up to 24 hours.
Please note that the ticket is personalized, so it cannot be transferred to other people.
Do you have any question regarding this new Germany wide public transport ticket? Find answers on bvg.de.