25€ JELBI VOUCHER FOR YOUR DEUTSCHLAND TICKET SUBSCRIPTION.
Get your extra dose of mobility: Receive a 25 € Jelbi voucher, if you purchase a Deutschlandticket in the promotional period from 20.2.2023 to 30.06.2023 and choose to ave it issued as a smartphone ticket.
You can find more information on this special promotion in the fine print.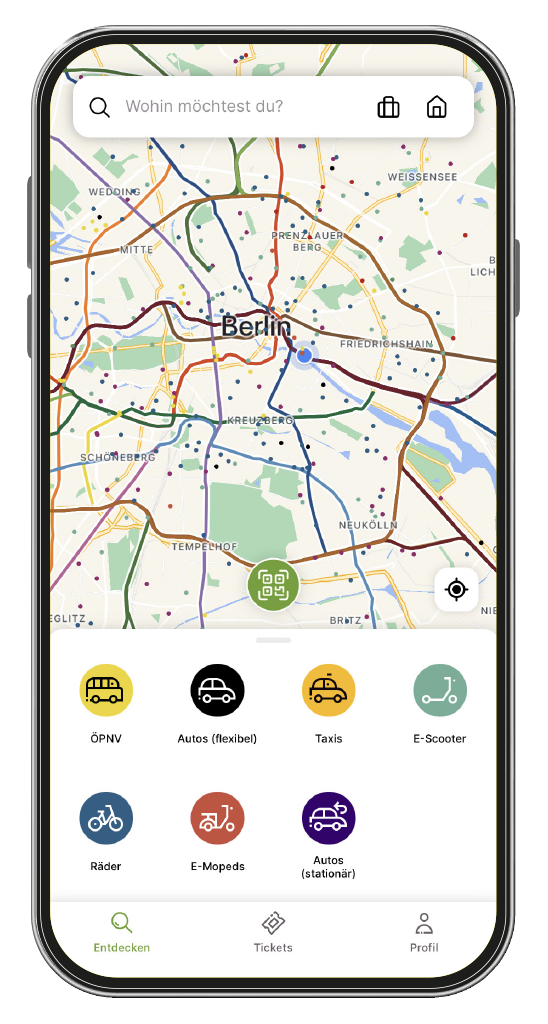 You've got places to be?
Your mobility app Jelbi will get you there.
No more time-consuming switching between public transport, car sharing, scooter or bike sharing apps – Jelbi is the only thing you need to get around Berlin. Jelbi is the mobility app that matches your individual needs. Conveniently plan you trips, book rides and pay for them – no matter whether you choose a bus, train, scooter, car or taxi.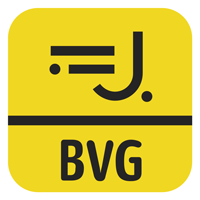 Easy to use.
Sign up on Jelbi. Validate your documents and add a payment method. Enter a destination to see available routes. Then, choose your preferred mobility mode. Ride, enjoy, arrive, and pay. All in one app!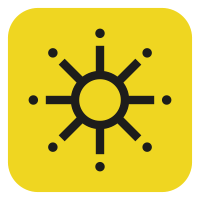 The best way to your destination.
Use Jelbi to find the best route and services for you. Simply enter your destination, see available routes, compare services by time, price, occasion, weather, or simply your mood. Book your trip and start riding!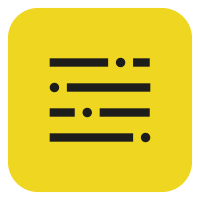 All in one place.
Jelbi stations bring all sharing services to S-Bahn (city train) and subway stations. Car, bike, or e-scooter: no matter which you choose, here you can flexibly book a vehicle to meet your needs in the Jelbi app, as well as return and charge it.