ADD YOUR JELBI VOUCHER IN 4 STEPS.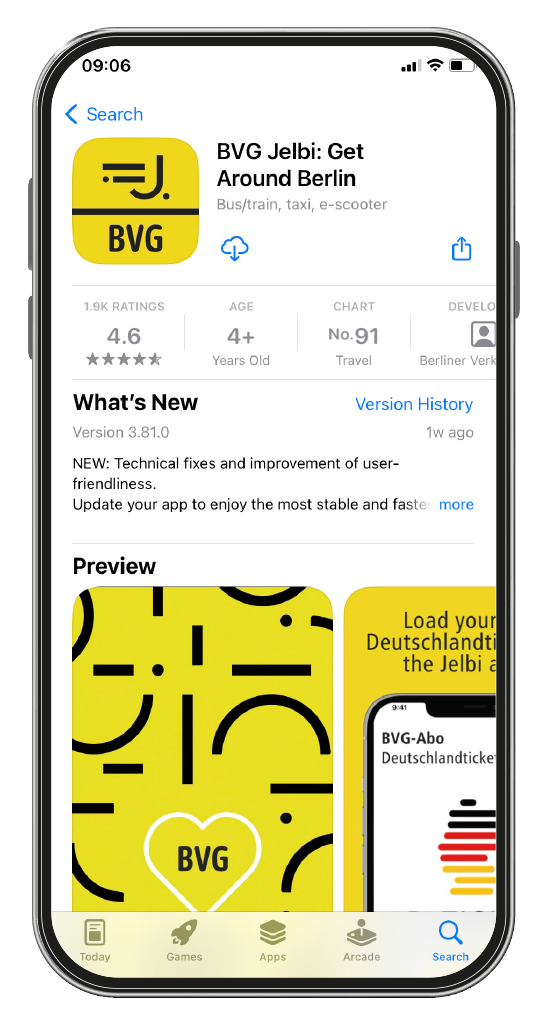 Step 1: Download Jelbi app
Download the Jelbi app from the App Store or the Google Play Store and install it on your smartphone. If you are already using Jelbi, please make sure you are using the latest version.
Please note: You have to be 18 years or older in order to use the services offered in Jelbi.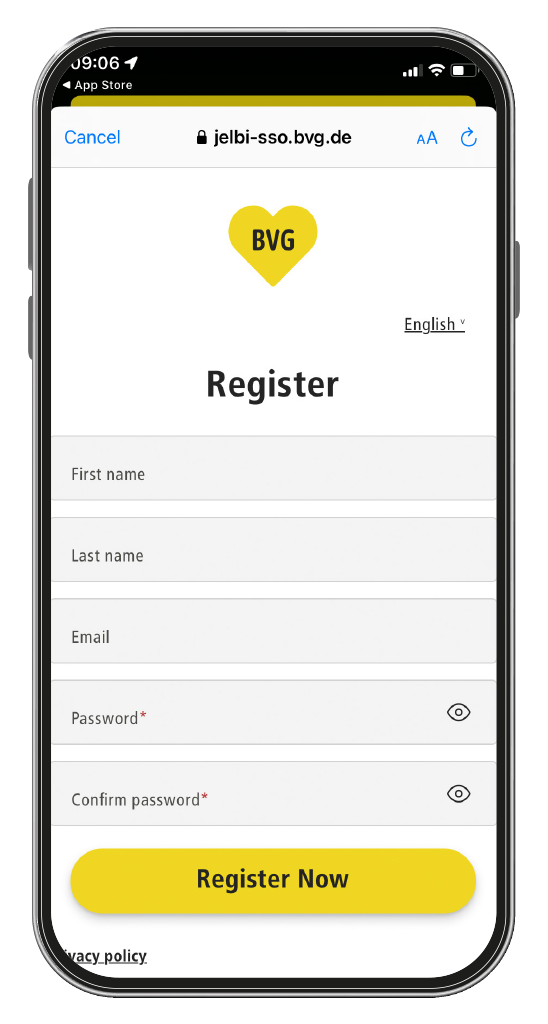 Step 2: Registration
If you are a first-time user, please register a new account. If you already have an existing BVG account, you can alternatively log in to Jelbi with these credentials.
Step 3: Add a payment method
In order to add and use Jelbi vouchers, you have to first add direct debit, a credit card or PayPal as a payment method.
Please note: If the proper credit check is rejected by the payment service provider, unfortunately the Jelbi mobility vouchers cannot be used.
Step 4: Add the voucher
Now you can add and redeem your voucher code under Profile > Payment > Promotions. You're ready for your next ride!
In the voucher details you will see how long the voucher is valid and for which mobility offers you can use the voucher.
Please note: The voucher code can only be redeemed in the app from the first day of validity.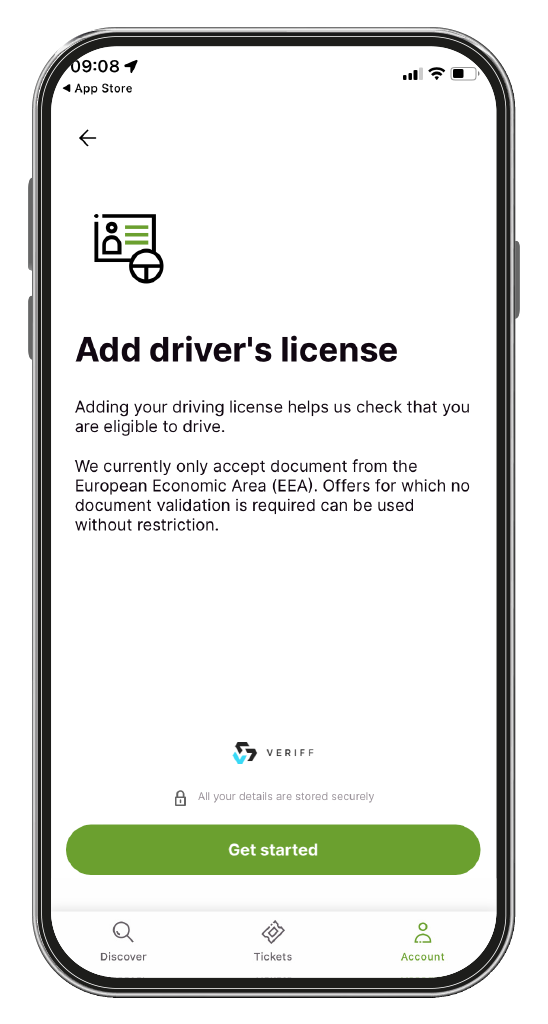 IMPORTANT for e-mopeds and car sharing
For the use of e-mopeds and car sharing, you need to validate your ID document and driving license in the registration process. If the proper ID and driving license validation is not successful, the Jelbi vouchers can unfortunately not be used.
Please note: Older driver's licenses (the ones before the chip card existed) are also verified. It is sometimes a bit more complicated to take a good photo for the verification process. If it didn't work – just try again or contact our customer service at appsupport@bvg.de.
Questions & Answers
In case of problems or questions regarding the respective mobility services, select the corresponding provider in the Profile > Support section. Always include the e-mail address stored in the profile for assistance from Jelbi support!
If you have any questions regarding bookings in the Jelbi app, please contact appsupport@bvg.de.